How is Digital Advertising Evolving?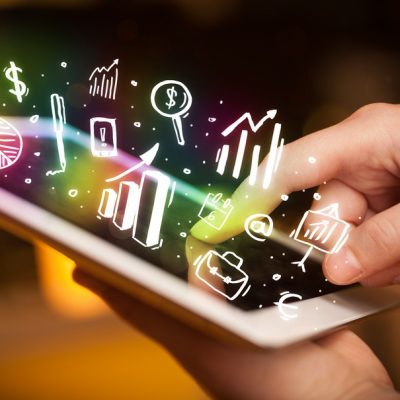 The world of digital advertising changes on a daily basis. As technology advances, so does the way in which we market our business.
Research has shown that the number of tools consumers have at their fingertips has increased drastically. With the birth of the internet, smartphones and even voice activated home devices, the way in which consumers make purchase decisions has changed the way they buy.
For example, before the internet, if you wanted to buy a product, you had to go outside, visit a shop and buy it. Now we have the internet, smartphones, magazines, TV, and brick-and-mortar businesses. Customers can now interact with your business in a variety of different ways.
It is no secret that  mobile internet usage is increasing drastically. While the number of desktop users decrease each day. In terms, advertisers have had to change the platforms they use. In 2014 and 2015, Facebook's advertising revenue grew 59%. The majority of these adverts ran on mobile devices. Meanwhile, in the same time period, Google revenue was up 18%.
Overall, Facebook and Google controlled 76% of internet advertising growth.
Whilst there has been a clear rise in mobile advertising, it isn't all plain sailing for marketeers. 3,200 internet users were recently surveyed. Of those users, 62% claimed that they were annoyed by mobile advertisements. The same study also found that 81% of video ads were muted. Not only this, it was found that 400 million users globally block ads served on the mobile web, compared with 200 million desktop users.
With a clear influx of advertisers pushing to be seen across multiple platforms, it is more important than ever to come up with new and creative ways to market to the general public. The key to this is subtlety. Internet users have grown tiresome of loud and frequent "buy me" campaigns. Advertisers must now find new ways to engage positively with their target audience.
Finally, let's take a look at some of the most globally recognised corporate giants, to see how they have adapted to the ever changing world of digital advertising.
Snapplications
McDonald's have taken their recruitment process to a whole new level by turning SnapChat into their number one recruitment channel.
All candidates need to do is send a 10 second snap of why they believe they should work for McDonald's. This recruitment campaign generated thousands of snapplications, with more prospective candidates applying each day.
Google Home
McDonald's wasn't the only fast food giant to take its advertising campaign to the next level. Burger King's Google Home of the Whopper campaign recently won the Grand Prix for Direct advertising at Cannes International Festival of Creativity 2017.
Within this advertising campaign, Burger King was able to activate Google Home devices through it's TV ad by asking "OK, Google, what is the whopper burger?"
Whilst this campaign  was highly successful, it was not without controversy. Hours after the advertising campaign launched, internet trolls managed to edit the Burger King Wikipedia entry, adding ingredients like "100% medium sized child" and cyanide.
Controversy aside, the result of this digital advertising campaign was 9.3 billion global impressions. It became a global trending topic on YouTube, Facebook and Twitter. Overall, this was Burger King's most talked about TV spot and most engaged video in the brand's entire history.