What Makes Recruitment Such A Great First Job For Graduates?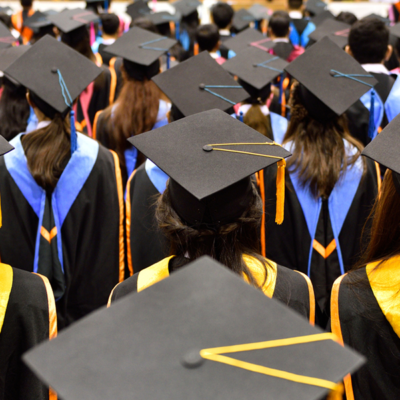 I wouldn't have thought that many people growing up were dreaming about one day having a career in recruitment, although more graduates are falling into recruitment accidentally or choosing recruitment as a first job and it's easy to see why!
Recruitment continues to be such a popular choice for graduates and recruitment companies are keen to invest in developing recent graduates into some of their best performers and future leaders.
Here are a few reasons why recruitment could be a great career step into your first full-time job!
1. Developing Work & Life Skills
The months after graduation can be a challenging time with all kinds of life decisions to make. While some degrees come with obvious career paths many don't, or the market can be so competitive it is almost impossible to find the job they set out to do. At the same time, they're trying to transition from a culture of learning to putting all those skills and hard work into practice.
Life as a recruitment consultant can strike the balance between the skills graduates already have and the skills they're yet to develop. Graduates can use one of their most proven skills including the ability to listen while learning to working within a team using information to improve their expertise.
Very rarely in recruitment are two days ever the same, there is no fix for every situation with lessons being learnt every day. When graduates choose recruitment, they'll always be learning, developing and growing throughout their careers gaining transferable skills that will benefit their career.
2. Career Progression
Recruitment can be extremely varied giving graduates a great platform to use skills and experience they have in certain sectors or learn other areas of interest. It opens great opportunity to exercise a wide range of skills or develop in areas they feel would be beneficial, from sales and marketing to customer service, managerial, training also specialised or niche recruitment markets. As consultants begin to find their strongest areas it can really give a sense of direction in career and personal progression.
3. Money and Rewards!
Recruitment doesn't just give people a chance to earn more money as they progress up a company's promotional ladder, but it is achievable to be earning and progressing almost straight away. A good starting salary, immediate earning opportunities, incentives, support and recognition make recruitment a financially and personally rewarding opportunity for anyone willing to put the work in.
4. Fun!
Working in recruitment can be fun, social and personality building for graduates. With most companies offering incentives, great earning potential and like-minded people who work hard and enjoy life it can provide a great work and fun life balance.